Volvo Brake Repair
Volvo Brake Repair, Replacement, & Maintenance
When behind the wheel, few things are more important than your ability to stop. Just like other components of your vehicle, brakes will wear down over time. If you've noticed that your brakes aren't working as effectively or you're hearing a squeaking noise, Volvo Cars Princeton can diagnose the issue. Our factory-trained team of technicians will find the problem, repair any problems, and get you back on the road in no time. Continue reading to learn more about the brake services offered at our dealership in Lawrenceville, NJ. If you have additional questions or are ready to set up a service appointment, call us at (888) 436-2940 or send us a message online.
Volvo Brake Coupons & Specials
Not only do we want to provide top-notch service, but we also want to do it for a fair price. To help, we provide a variety of brake coupons and specials that you can take advantage of. Scroll through our service specials to see our current offers, and use our schedule service form to set up your next service appointment. If you plan on completing your next service at home, use our parts center to find the parts you need. From brakes to oil changes, we have the expert service for your Volvo XC60, XC90, S60 and more!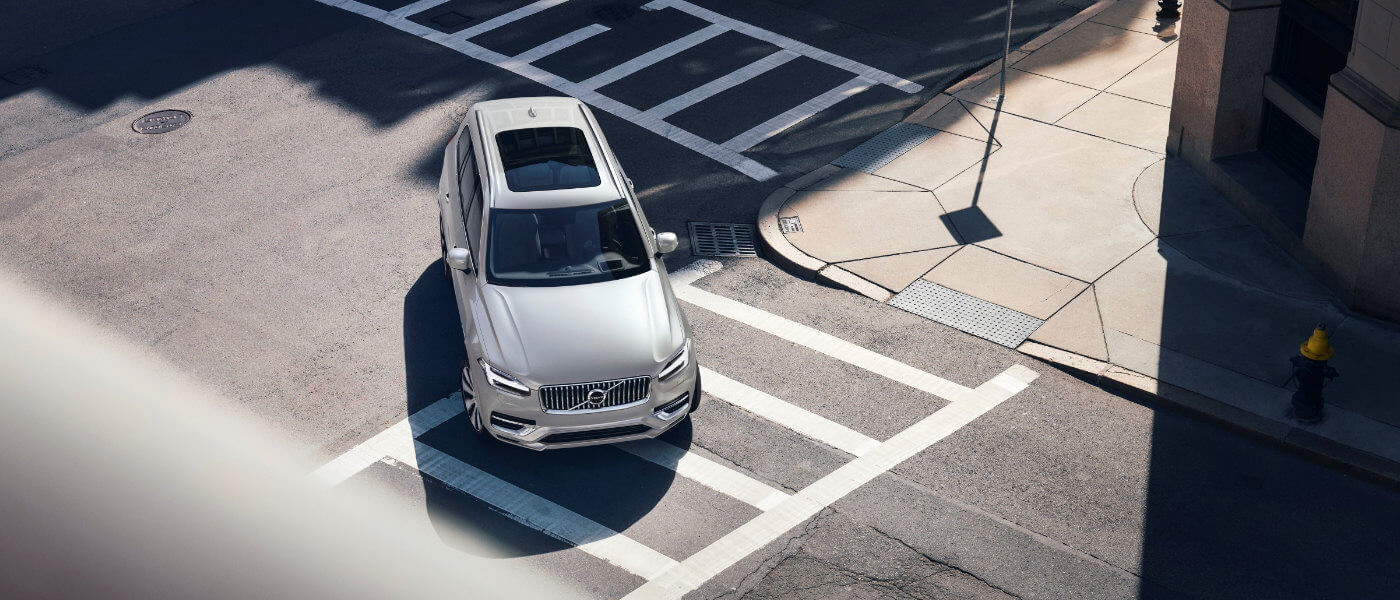 Volvo Brake Service Offered
In the following sections, we've taken a closer look at many common brake maintenance and repairs that we can address at our service center in Lawrenceville, NJ.
Volvo Brake Inspection
If you're noticing reduced performance from your brakes, or if they're making a squealing or grinding noise, the Volvo Cars Princeton team can find the problem. Bring your vehicle to our Volvo service center, and our team will check the brakes for any potential issues.
Volvo Brake Pad Replacement
As the point of contact between the braking system and the rotor, the brake pad is a key component for stopping your vehicle. As you drive, the brake pads will wear down naturally, due to the friction between them and the rotor. Many have built-in wires that become exposed and start making a squeaking noise, which is a sign that it's time for a new set.
Volvo Brake Fluid Change
Brake fluid transfers the pressure you apply on the brake pedal to the brake pad, which ultimately slows the car down. Over time, brake fluid will absorb moisture from the air, making it less effective and lead to less responsive braking. Typically, mechanics recommend changing your brake fluid every one to two years.
Volvo Brake Rotor Replacement
Brake rotors are connected to the wheels, and ultimately are what slows or stops your vehicle. Over time, rotors become less smooth and begin to degrade, leading to hotter brake pads and reduced performance. Oftentimes, rotors are replaced whenever brake pads are replaced.
Schedule Your Next Volvo Brake Service at Volvo Cars Princeton Today
Volvo Cars Princeton is the place to go for all your brake service needs in Lawrenceville, NJ. Check out our meet our staff page to get acquainted ahead of your visit, and use our online form to schedule your service appointment.To get in touch with the Volvo Cars Princeton team, call (888) 436-2940 or chat with us online.